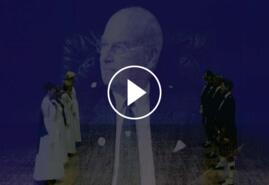 GB GB 3410 RSCDS-9-1-144
Item
2001
This video tells the story of The Royal Scottish Country Dance Society - through 27 of its dances . It is illustrated with extracts from the Society's Archive. The text or the narration is provided in a separate booklet.
Written and presented by Dr. Alastair MacFadyen, Past President of the RSCDS.
Independent Video Productions