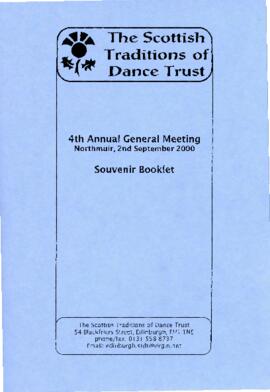 GB GB 3410 RSCDS-8-1-874
Unidad documental simple
2000
A reminiscence of John Reid by Jim Kilpatrick. Published in the souvenir booklet of the 4th Annual General Meeting of the Scottish Traditions of Dance Trust, 2nd September, 2000. An account of the life of John Reid, with an introduction by Evelyn Hood.
The Scottish Traditions of Dance Trust